CACs Recognize Legendary Partners
Due to COVID-19 social distancing restrictions, CAC Kentucky recognizes the extraordinary efforts of its 2020 Legendary Partners with a special video presentation.  Governor Andy Beshear headlined the video presentation, sharing words of encouragement and support for the mission of Kentucky's Children's Advocacy Centers and the work of their 2020 Legendary Partners. Honorees also received capes and plaques.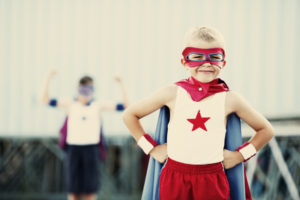 Each of Kentucky's 15 Children's Advocacy Centers and the state coalition nominated individuals with demonstrated commitments to serving children impacted by abuse. Join CAC Kentucky in celebrating its 2020 Legendary Partners by viewing the special video presentation.
The 2020 Legendary Partners are:
Sergeant Jared Boggs, Cumberland Valley CAC, London
Rhonda Copley, Hope's Place CAC, Ashland
Brady Dunnigan, CAC Kentucky, Lexington
State Representative Jim DuPlessis, Silverleaf Sexual Trauma Recovery Services, Elizabethtown
Jana Gantley, Buffalo Trace CAC, Maysville
Richard "Richie" Kemp, Lotus, Paducah
Lieutenant Scotty McGaha, Family & Children's Place Kosair Charities CAC, Louisville
Laura McGrail, CAC of the Green River District, Henderson
Debbie Outland, Pennyrile CAC, Hopkinsville
Paul Phillips, Lake Cumberland, Jamestown
Special Agent Rob Reed, FBI, Northern Kentucky CAC, Florence
Jason Sauer, CAC Kentucky, Lexington
Dr. Jacqueline Sugarman, CAC of the Bluegrass, Lexington
Melinda Vise, Gateway CAC, Morehead
Dr. Aaronda Wells, Judi's Place for Kids, Pikeville
Dr. Robin Whitaker, Kentucky River CAC (Care Cottage), Hazard
Tracey Young, Barren River Area CAC, Bowling Green