CACs Recognize Legendary Partners
CAC Kentucky will recognize the extraordinary efforts of its Legendary Partners on March 27, 2019 at 1:00 PM at the Capitol Rotunda.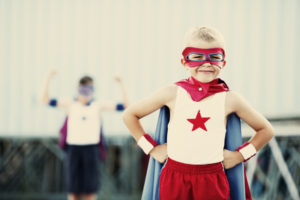 All are welcome to attend the award ceremony to honor the great work of 15 Kentucky heroes.  Immediately following the ceremony, attendees are invited to join Governor Matt Bevin on the front lawn to plant pinwheels for child abuse prevention awareness.  Each of Kentucky's 15 Children's Advocacy Centers (CACs) nominated individuals with demonstrated commitments to serving children impacted by abuse. The Capitol Rotunda is located at 700 Capitol Avenue, Frankfort, KY.
The 2019 Legendary Partners are:
John Lindsey Adams, Pennyrile CAC, Hopkinsville
Dr. Consuela Alley, Buffalo Trace CAC, Maysville
Stacy Anderkin, Cumberland Valley CAC, London
Nathan Batey, Family & Children's Place-Kosair Charities CAC, Louisville
Billy Begley, Lake Cumberland CAC, Jamestown
Kelly Sherchock Cameron, Northern Kentucky CAC, Florence
Dr. Caren Daniels, Gateway CAC, Morehead
Donald "Kyle" Deskins, Judi's Place for Kids, Pikeville
Dr. Patti Faulkner-Simmons, Barren River Area CAC, Bowling Green
Dr. Kim Hall, Lotus, Paducah
Teresa Logsdon, Silverleaf Services, Elizabethtown
Angela Noble, Care Cottage CAC, Hazard
Shane Weber, CAC of the Bluegrass, Lexington
Dr. Jessica Wilson, Hope's Place CAC, Ashland
Richard Zuspan, CAC of the Green River District, Henderson