A Bridge Between
Children and Resources
We believe that when we work as a united force, communities are empowered to take effective, efficient, and compassionate action to end the cycle of child abuse.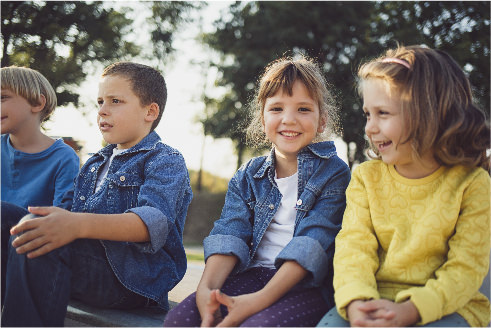 As a membership organization, Children's Advocacy Centers of Kentucky employs a staff of experienced professionals dedicated to serving the needs of its member centers. Services include advocacy, collaboration, funding, networking, evaluation and assessment, training and technical assistance, and more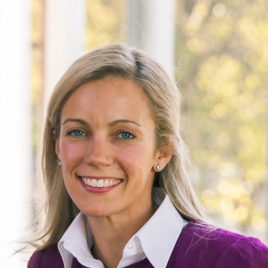 Before joining CAC Kentucky, in 2013, Caroline was the Director of Administration for the Central Park Conservancy in New York City, where she worked with the Board of Directors and management team to provide oversight and strategic direction for the organization.  Prior to this role, Caroline worked for a consulting firm where she offered fundraising and strategic planning services to non-profit organizations.  Caroline received her undergraduate degree in Strategic Communications and a Juris Doctorate from the University of Kentucky.  
Caroline has been involved with social justice issues for over 30 years.  She grew up participating in service projects of all kind, including serving meals to the homeless, building homes in low-income communities, service trips to third world countries and putting together care packages for needy children.  After college graduation, Caroline took a trip to Ghana with Habitat for Humanity.  During Law School, Caroline worked at the Georgia Justice Project in Atlanta Georgia, where she advocated on behalf of criminal defendants who were accepted in to the GJP program.  
Caroline served as a crisis intervention volunteer with SAVI in New York City where she advocated for rape victims presenting at Mt. Sinai hospital.  She has also served as a Court Appointed Special Advocate (CASA) volunteer in Lexington representing child victims of abuse.  In 2013, Caroline was selected to participate in the Leadership Kentucky program.  Caroline enjoys running, biking, and painting.  She lives with her husband and 2 girls in Louisville, Kentucky.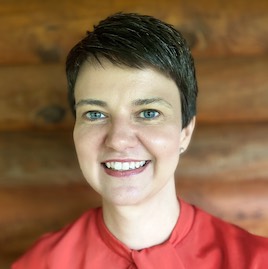 Laura Kretzer joined CAC Kentucky as Director of Strategic Initiatives and Programming in 2020.  In this role, she provides oversight and direction for all organizational program trainings and special projects.  Previously, she served as executive director of a children's advocacy center for more than 15 years, growing the program to achieve national accreditation and expanding its services to a fully functional satellite location.  What excites Laura most about her role at CAC Kentucky is the opportunity to engage in work that improves outcomes for children at a larger scale.  Prior experience also includes early intervention service coordination (birth-3 services) and leadership in a high fidelity wrap around services program for multi-system involved youth.
Laura graduated with degrees in social work from Harding University (BSW) and the University of Kentucky (MSW). Laura lives in Johnson County where her family has resided for generations.   She wanted to work with children and serve others, inspired by experiences in the local 4-H and FCCLA organizations which provided leadership development opportunities.  She currently volunteers with her local 4-H Adult Council.  When Laura's not working, she and her husband, Jason, are busy with their three daughters, two cats, and a dog.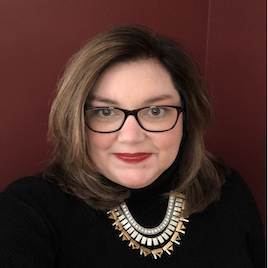 Immediately before joining CAC Kentucky in 2017, Blair was Finance Manager for Arbor Youth Services, where she worked with the Executive Director and Board of Directors to provide accounting services, financial oversight and budgeting for Central Kentucky's only shelter for homeless and at-risk youth.  Blair started her career in a Big Six public accounting firm in Cincinnati, Ohio in 1997 and obtained her CPA license in 1999.  After moving back to her hometown of Lexington, Kentucky in 2000, she worked for a large local firm and caught as she described it the "nonprofit bug".  Blair served many nonprofit clients both at that firm and as a free-lance accountant including The Asphalt Institute, , Midway College, Transylvania University, The Lexington Children's Theatre, The Lexington Cancer Foundation and Arbor Youth Services, among others.  Since joining CAC Kentucky, Blair has also studied to become a certified nonprofit accounting professional, a designation she earned in 2018.  Blair obtained her Bachelor of Science degree in Business, with a major in Accountancy and an Economics minor in 1996 as a cum laude graduate from the Richard T. Farmer Business School at Miami University.
Blair has been involved in nonprofit governance for 20 years, serving as Treasurer for the Lexington Children's Theatre; Secretary, Treasurer and President for Good Shepherd Day School; and served for 4 years on the Finance Committee of Second Presbyterian Church, where she most recently continues to serve on the Youth Advisory Committee.
Blair enjoys traveling to warm locales, home decorating and spending time with her beloved family.  She lives with her husband and two teenage children, a daughter and a son, in Lexington, Kentucky.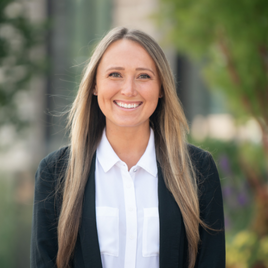 Program Compliance Manager
Ellie Young is a graduate of Western Kentucky University, where she earned a Masters of Public Administration after completing her Bachelor of Arts in Political Science with a double minor in Nonprofit Administration and Citizenship and Social Justice.  During her time at Western Kentucky University, Ellie received several recognitions including Conference USA Commissioner's Academic Award, Conference USA Academic Medal Winner, Department of Political Science Student Achievement Award and Masters of Public Administration Outstanding Student Award.  While pursuing her academic degree programs, Ellie maintained employment seeking valuable work experience with a focus on nonprofit administration.  She served as the Program Director for the Mighty Kicks Soccer Program where she coordinated programming for a soccer league that serves children residing in the lowest income communities in Bowling Green and Warren County. Also, throughout her academic career, Ellie worked as a staff assistant with the law firm, English, Lucas, Priest & Owsley and an administrative assistant with the Barren River Area Child Advocacy Center.  Ellie also served a summer internship in Washington DC with Representative Katherine Clark, Assistant Speaker of the U.S. House of Representatives.
For several years, Ellie has been committed to volunteer work serving the most vulnerable in her community as well as internationally.  She has volunteered for various nonprofit organizations such as the National Arthritis Foundation, Children's Hospital Foundation, Salvation Army, Stuff the Bus Foundation, World Gospel Mission, among others. Ellie lives in Bowling Green, Kentucky and enjoys domestic and international travel and attending sporting and musical events.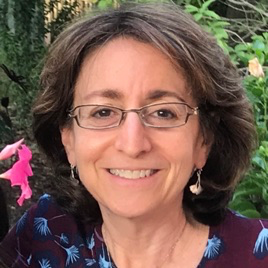 Jacqueline Sugarman, MD, FAAP
Jacqueline M Sugarman, MD, FAAP, currently serves as the statewide medical director for the Children's Advocacy Centers of Kentucky, the medical provider/director for the Children's Advocacy Center of the Bluegrass, as well as Associate Professor of Pediatrics in the Division of Pediatric Forensic Medicine in the Department of Pediatrics at the University of Kentucky.   Dr. Sugarman received her medical degree from Boston University School of Medicine and completed her residency in Pediatrics at the Children's Hospital of Philadelphia.  Following her residency, she completed a fellowship in Pediatric Emergency Medicine at the University of Louisville School of Medicine, joined the faculty in the Division of Pediatric Emergency Medicine at the University of Louisville, and evaluated children who sought care due to concerns of sexual abuse at Children First in Louisville (now known as the Family and Children's Place – Kosair Charities Children's Advocacy Center).  After moving to Kingsport, Tennessee, she practiced pediatrics within the Holston Medical Group and volunteered her time at the Children's Advocacy Center in Blountville, TN. She returned to Kentucky to join the faculty at University of Kentucky Department of Pediatrics.  She has worked at the CAC Bluegrass since 2006.  Dr. Sugarman is board-certified in both pediatrics and child abuse medicine.   
Dr. Sugarman serves on the Kentucky Multidisciplinary Commission on Child Sexual Abuse.  
She recently collaborated, with colleagues across the state of Kentucky, in the creation of a statewide medical protocol to aid healthcare providers in the evaluation of children who may have been sexually abused.  Dr. Sugarman strives to improve access to medical care across the Commonwealth for children who have experienced sexual abuse/assault.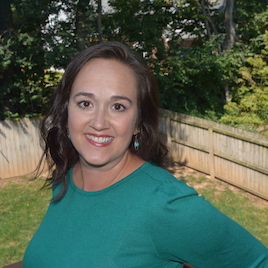 As CAC Kentucky took over the state funding contract for the 15 regional CACs across the state in early 2019, there was a need to expand the accounting staff at CAC Kentucky.  The previous fall, Shelly's youngest child had started kindergarten and she began exploring how she wanted to reenter the accounting world.  CAC Kentucky was the perfect fit.  Prior to joining the team, Shelly worked in corporate accounting as a staff accountant, an accounting supervisor, and an internal auditor before deciding to take a break from her career to raise her four boys. 
While raising her children, she often volunteered at school and church.  She has been PTA treasurer at various schools for 5 yrs and served as the Fayette County FFA Alumni treasurer for 3 yrs. 
She received her undergraduate degree in Accounting from Eastern Kentucky University and her MBA with an emphasis in Management Information Systems from the University of Kentucky. 
The governing Board of Directors for Children's Advocacy Centers of Kentucky bring a variety of vital professional expertise and experience to the organization.
Brady Dunnigan, President
Stites & Harbison, PLLC
Winn Stephens, Secretary
Children's Advocacy Centers of the Bluegrass
Renee Shepard
Energy Insurance
Rick Shields, CPA, CFE, Treasurer
Blue & Co., LLC
Catherine Robinette, DMD
Dentistry for Children
Amy Wickliffe
McCarthy Strategic Solutions
Jason Sauer
Churchill Downs, Inc.
Janine Webb
Yum Brands, Inc.
Carolina Weatherford
Mountain Top Media 
Jillian Carden, Psy.D.
Silverleaf Sexual Trauma Recovery Services
Vickie Henderson
Northern Kentucky Children's Advocacy Center