Your gift to CAC Kentucky will support the services provided to all of Kentucky's children's advocacy centers to ensure every child has access to the quality services of a CAC.
By investing in CAC Kentucky, your gift will ensure a child has one point of contact in the system, instead of many, when a child is at his or her most vulnerable. This method of care allows each child to have personalized attention, both emotionally and physically, with professionals armed with specialized training to ensure the safety of the child. Few things impact a child's life more than abuse, and the effects can last a lifetime. From self-esteem, to future behavior issues, to physical scars, all can be determining factors in how a child spends the rest of their life.
Children's advocacy centers in Kentucky operate on strong base of financial support provided by state and federal dollars. However, the remaining one third of our  budget comes from the generous contributions of private individuals, corporations, and foundations. From making a lasting difference in one child's life to uplifting hundreds in our systems, this is your chance to make the world a better place. Please invest in CAC Kentucky to help transform the lives of the children we serve.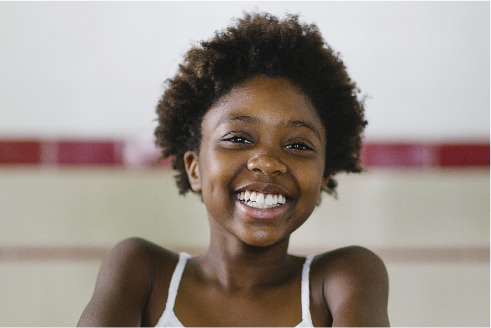 Your support helps to make a profound impact on
the lives of child victims of abuse in Kentucky.
We are grateful for your contribution.
If you would prefer to make a gift to CAC Kentucky by mail, please make checks payable to:
Children's Advocacy Centers of Kentucky
and send to:
128 Kentucky Ave, Suite 115
Lexington, Kentucky 40502
You can also support CAC Kentucky when you shop on Amazon. Use this link to choose CAC Kentucky as your charity.
smile.amazon.com/ch/61-1395277
Gifts from a Will or Trust
Simply name CAC Kentucky as a beneficiary in your will or trust. Doing so will not affect cash flow during your lifetime.
Gifts by Beneficiary Designations
Name CAC Kentucky as the beneficiary of a retirement plan, financial account or annuity. You will continue to benefit from these assets during your lifetime.
Gifts of Life Insurance
Gift unused life insurance policies to CAC Kentucky and take an immediate tax deduction. You may also name CAC Kentucky as a beneficiary of your policy.
Gifts of Appreciated Securities and Real Estate
Gift securities or real estate to CAC Kentucky without impacting your cash flow. You may also avoid capital gains tax.