CAC Kentucky's 2021 Legendary Partner Virtual Event
Due to COVID-19 social distancing restrictions, CAC Kentucky hosted the 2021 Legendary Partner Event via Facebook Premiere to highlight the remarkable contributions made by its 2021 Legendary Partners.  Through their hard work and dedication to Kentucky's children, Legendary Partners are committed to the work of Kentucky's children advocacy centers as centers work together to provide advocacy and healing services for our state's most vulnerable youth.  In addition to the video recognition, honorees also received capes and plaques.
Each of Kentucky's 15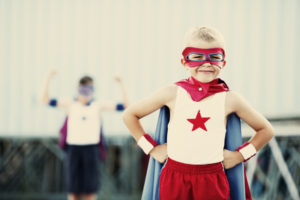 Children's Advocacy Centers nominated individuals with demonstrated commitments to serving children impacted by abuse. Join
CAC Kentucky in celebrating its 2021 Legendary Partners by viewing the special video presentation linked below.
2021 Legendary Parters:
Detective Sergeant Joel Abner, Kentucky River CAC, Hazard
Aimee Clymer-Hancock, Lotus, Paducah
Lt. Chris Conley, Buffalo Trace CAC, Maysville
Lt. Justin Cornett, Judi's Place for Kids, Pikeville
William Joshua Embry, Silverleaf Sexual Trauma Recovery Services, Elizabethtown 
Katherine Foster, Pennyrile CAC, Hopkinsville
Zac Greenwell, CAC of the Green River District, Henderson
Deputy Chief Brian Harrell, Barren River Area CAC, Bowling Green
Dr. Christina Howard, CAC of the Bluegrass, Lexington
Myra Minton, Family & Children's Place Kosair Charities CAC, Louisville
Morehead Optimist Club, Gateway CAC, Morehead 
Detective Angel O'Pell, Hope's Place CAC, Ashland
Dr. Eddie Perkins, Cumberland Valley CAC, London
Detective Austin Ross, Northern Kentucky CAC, Florence
Lisa Tucker, Lake Cumberland CAC, Jamestown